Back
Picnic areas and playgrounds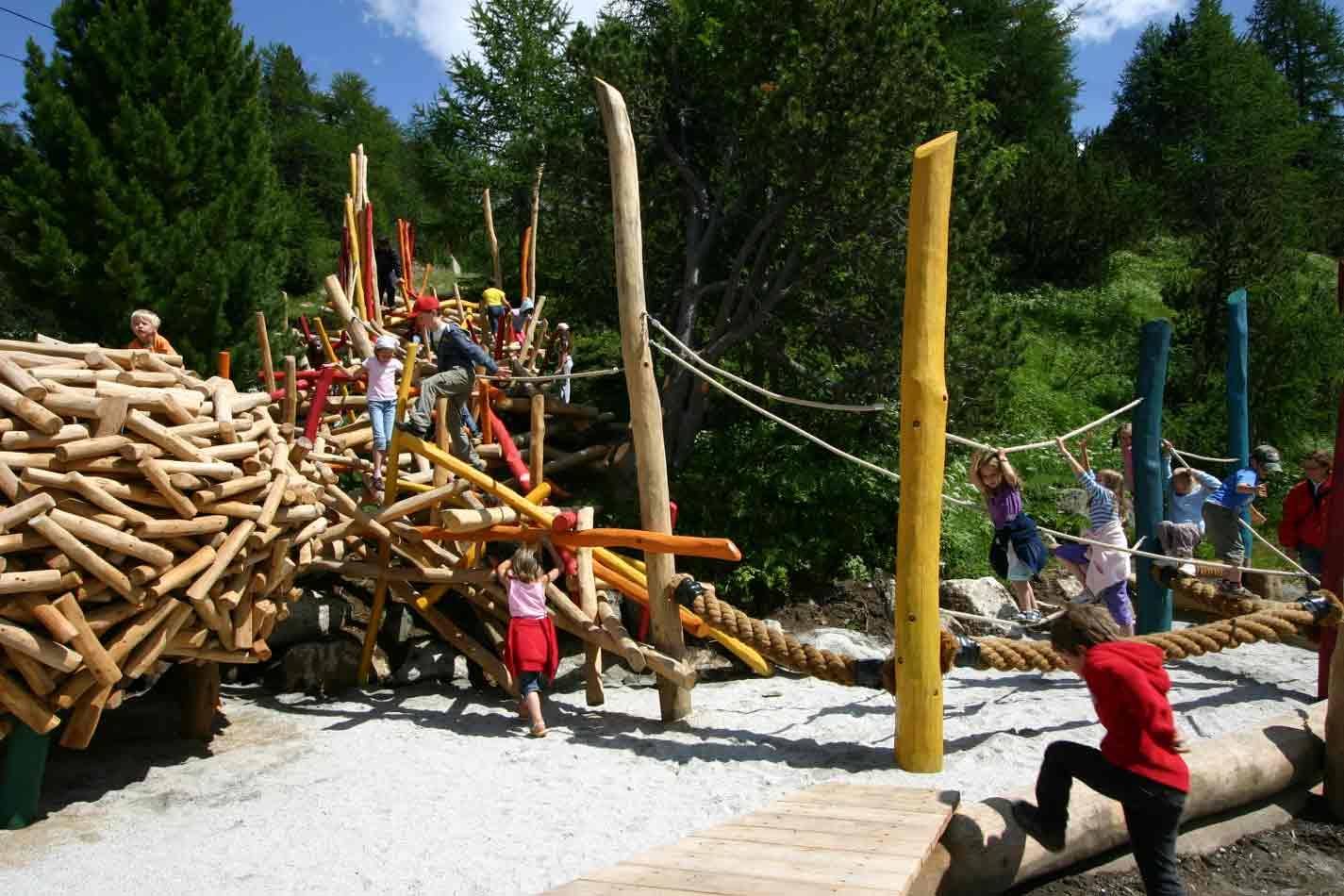 Barbecue and happy children running wild on the playground—the best way to do so is in the middle of nature.
Castasegna: Right next to the playground there is a barbecue area equipped with a granite table and benches.
Vicosoprano: The picnic area at the small lake of the Mulina campsite can also be visited if you are not staying at the campsite (bus stop "Vicosprano Camping"). You find the playground next to the sports centre of Vicosoprano.
Maloja: There is a beautiful picnic area with a small beach directly at Lake Sils. "Plan Cuncheta" is about five minutes' walk from the campsite in the direction of Isola. Tables, benches and a barbecue are available.
There are other picnic areas near the campsite on the lake shore, near Lake Bitaberg and near Lake Cavloccio.
Further playgrounds can be found at the primary school and at the foot of the Aela hill near the valley station of the ski lift. The latter was built by a group of architects, landscape gardeners, artists and educators with natural materials from the region and won an award.